beautiful tan all summer long
how to safely get a tan in the sun
15 minutes before going out in the sun, apply sunscreen to your whole face and body. Choose the appropriate product based on your skin type. Don't forget to protect your lips, moles and heels. Reapply sunscreen multiple times while being exposed to the sun.
After tanning, use a moisturizing tan-extending lotion from Ziaja Sun line. Don't forget to regularly moisturize your skin to maintain a healthy and attractive appearance!
body scrubs –prepare your skin for summer
To prepare your skin for tanning and achieve an even tan, use a body scrub. Each of the scrubs presented below gives a different smoothing effect because of different exfoliating agents. Try them all to compare the results.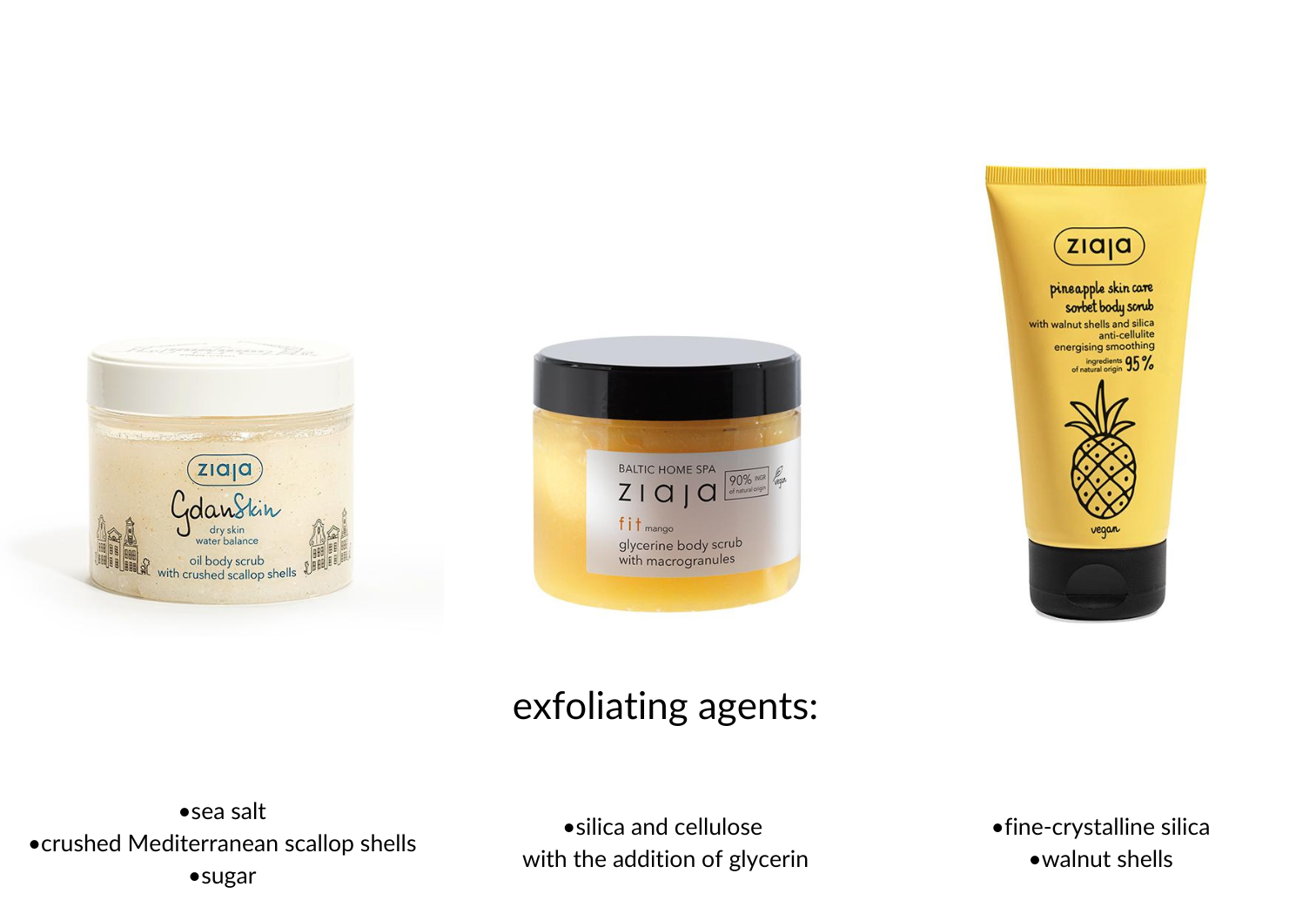 body balm - enhancing the tan
Emphasize the sun-kissed shade of your skin with a skincare product that contains illuminating minerals. It will brighten up your complexion and provide optimal moisturization at the same time.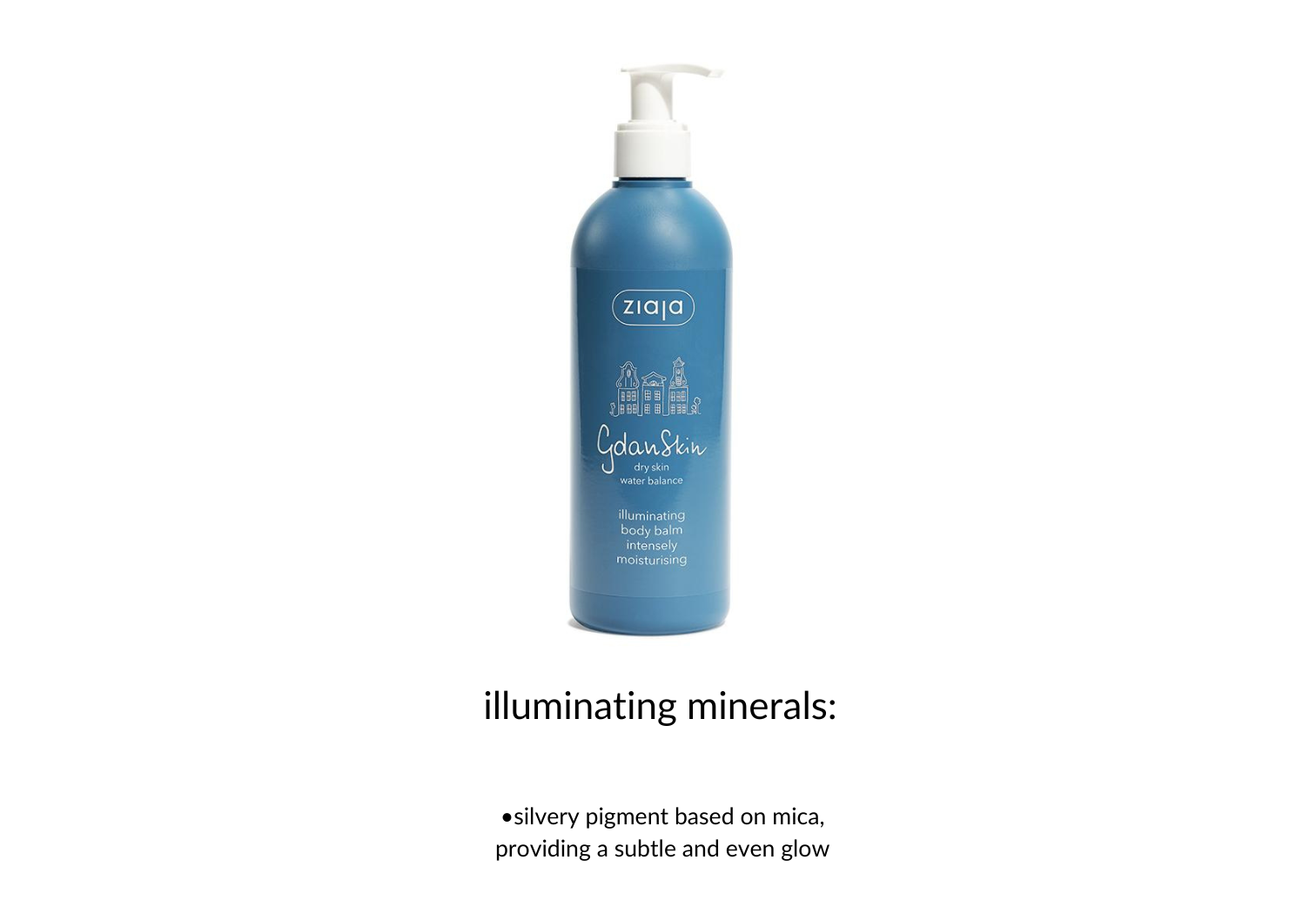 body and hair mists - the way to beat the summer heat
Body and hair mist is a must-have when dealing with the summer sun. It will refresh and energize your skin and leave your hair smelling beautifully.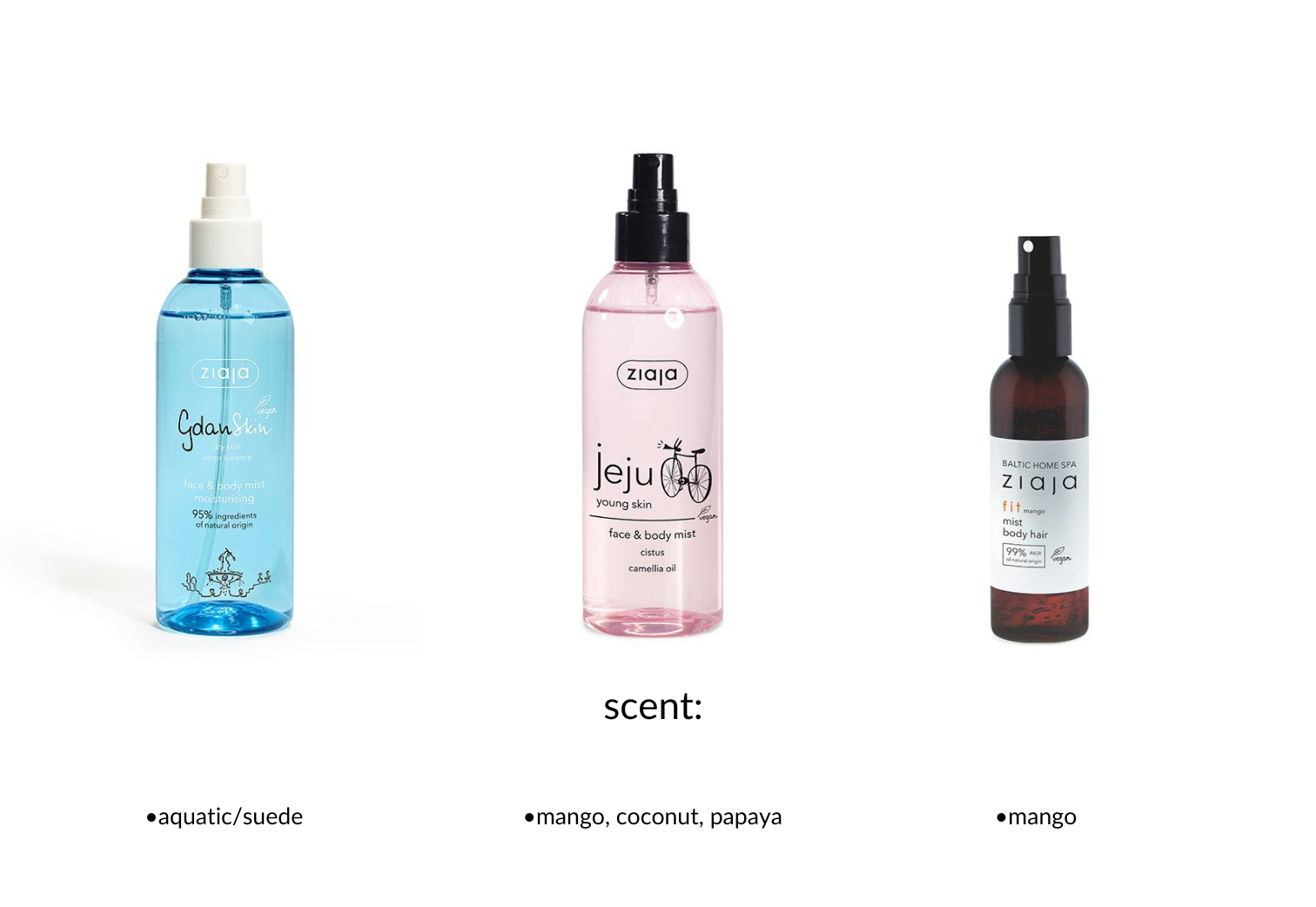 facts and myths about tanning
SPF 50+ completely prevents the tanning process - MYTH
Using SPF 50+ only slows down the tanning process, but it does so in a safer way, while minimizing the risk of sunburn. Very high sun protection is recommended for children and individuals with photosensitive skin.
It easier to get a tan in the mountains than at the beach - FACT
The higher the altitude above sea level, the stronger the radiation, resulting in more intense tanning.
The SPF level in a face product should be the same as in a body product - MYTH
Sunscreen products are applied to exposed areas of the body, adjusting the SPF level based on the skin's sensitivity to UV radiation. Face is exposed to sunlight every day, so even day creams contain UVA and UVB filters.
People with tanned skin don't need to use sunscreen - MYTH
Tanned skin may have increased tolerance to UV radiation, but it still needs protection against both UVA and UVB rays.
Having makeup on does not reduce sunscreen's effectivness - FACT
Face products like foundations or primers often contain ingredients that can provide additional protection to the skin's natural hydro-lipid barrier. Although they are not UV filters themselves, they exhibit protective properties and strengthen the skin's defense against the sun. An example of such an ingredient is shea butter.