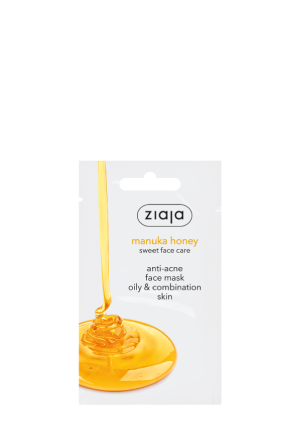 For
age: 12+
skin: acne prone, combination, oily


Thick and sticky formula of liquid honey consistency. Has pleasant, sweet & aromatic fragrance. Rinsable transparent formula which does not absorb. Easy to apply.
Action:
• cleanses, moisturises and smooths the skin
• improves skin condition
• manuka honey, niacinamide, zinc normalise oily skin
Effect:
• smoothed skin with no irritation
• skin softness and elasticity
How to use
Apply the mask evenly to a clean, dry face. Avoid the eye area. Leave it on for 10-15 minutes. Rinse off with lukewarm water. May be used daily.


For
age: 12+
skin: acne prone, combination, oily