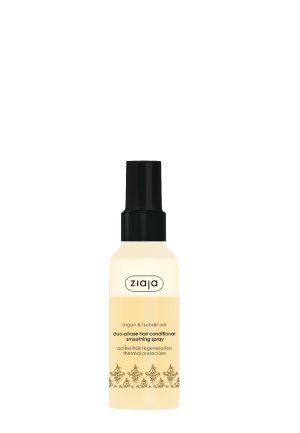 product Type
hair conditioners,
sprays


duophase hair conditioner smoothing spray
Duo-phase smoothing hair conditioner spray for dry, damaged hair and after hairdressing treatments. Intensely regenerates, strengthens and protects hair structure. Facilitates detangling. Effects visible instantly after first application.
How to use
Shake before use. Spray over freshly washed and towel-dry hair. Do not rinse. May also be used on dry hair.
MAIN INGREDIENTS



product Type
hair conditioners,
sprays